The Artist/s Behind SeekCraft 
We're pleased you've landed here and hope our products
and information enhance your own creative perspective.
Hello. We're Catherine and Renee.
We're a sister-in-law duo, in our fifties.
Renee creates much of the physical handmade products and writes. Catherine creates graphic design elements and writes too, along with the marketing… when she can. 
Catherine is married to Renee's brother and spends a lot of her time taking care of the large family they created, which includes their seven grandkids; Renee's niece and nephews.
The Quick Backstory
After years of struggling with earning a living online, we realized we'd been trying to do it the way an affiliate marketer, or blogger or Amazon seller does business online.
There is nothing wrong with any of these online endeavors.
We still utilize ALL of those avenues today.
However…
We realized we liked making things ourselves. From conception to development thru to the completion.
We always wanted to created something "new" or put a new "twist" on something that was already working. 
That's not the best way to go about being successful as an internet entrepreneur… unless you approach it like an artist. 
Which is what we're doing now.
Take a look at a few of our products below… one is free and shows you how to expand your creativity.
The other is .99 cents and shows you how to avoid the most common mistakes when writing for kids.
Find 'The 7 Deadly Sins of Writing Childrens Books "on Smashwords.
*If you're new to writing stories, save yourself some time and avoid these 'deadly' mistakes.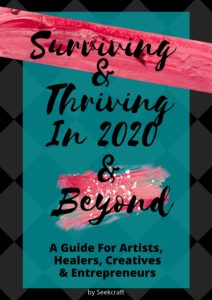 Sign up to get creative survival tips for the coming years…