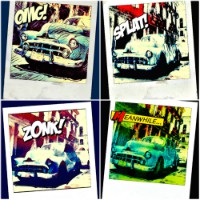 The Nexus at SeekCraft is a small group of  artists, writers, healers and entrepreneurs who talk about the creative process and make pretty things.
Check the front page for her latest designs (both digital and original mixed media). Click on the images to be taken to her Etsy store. 
The sister site is thewritersnexus.com. You can find poetry and short stories, as well as, a closer look at the energetic and spiritual side of creating.
---
Seek Your Craft & Live Your Art
ALL internet spaces here: https://linktr.ee/seekcraft1
Etsy Stores: Handmade Mixed Media Art & Supplies – http://etsy.com/shop/seekcraftart
Digital Designs & Greeting Cards – https://www.etsy.com/shop/SeekCraftDigital
Main Writer's site: http://thewritersnexus.com
Mixed Media Art site: https://seekcraft.com
Instagram: https://www.instagram.com/seekcraft1/
Twitter: https://twitter.com/MottledMedia
LinkedIn: https://www.linkedin.com/in/really-ready-niche-sites/
©All Rights Reserved